Description
Hush is a fully programmable remote control vibrator which can be customized to a wide range of vibration levels. Our app allows you to choose a power level which matches your individual needs.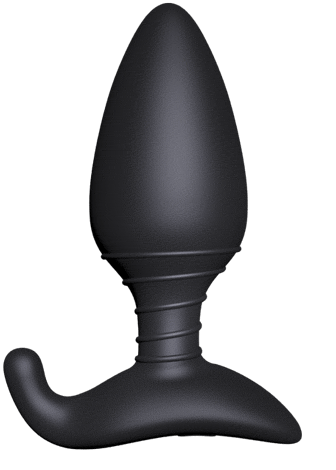 Made of 100% silicone:
Latex-Free
Rubber-Free
Phthalates-Free
Spirals on the neck trap lube near your sphincter- making it easy to remove after an extended session!
Neck was carefully designed and tested to ensure it STAYS PUT during use
Optimized base is comfortable, but flared enough to ensure it's safe